Seriously… Only the Phone
The reason we don't publicise our full address is primarily for safety reasons. As other people use the farm for Metal Detecting, Wild Camping, Rambling etc. it is very important that armed individuals don't turn up at the farm unannounced.
Before you can shoot at the farm or do anything else here, we must be sure that you are competent, insured if you're shooting and fully briefed on our guidelines and code of practice.
Read more about this in our FAQ and on our First Visit Guide.
Not even by email?
Sorry, no. We are generally busy running the farm and it's big so the WiFi signal just won't stretch that far. The phone is the only option and if we can't answer, please leave a voicemail and we'll call you back as soon as we can.
Before you call…
We'll generally answer the phone 7 days a week but only between the hours of 9am and 5pm.
The time right now is 12.08 am, so it's not a great time. We might be eating breakfast or putting the kids to bed!
Roughly where is the Farm?
Pete's Air Gun Farm is situated west of Chelmsford in Essex very close to the A12 and M11.
Team
If there's ever a time you can't get hold of us, you can try a member of the team on their mobiles. In order of most likely availability, they are:
Always check our Facebook Page for any announcements or updates.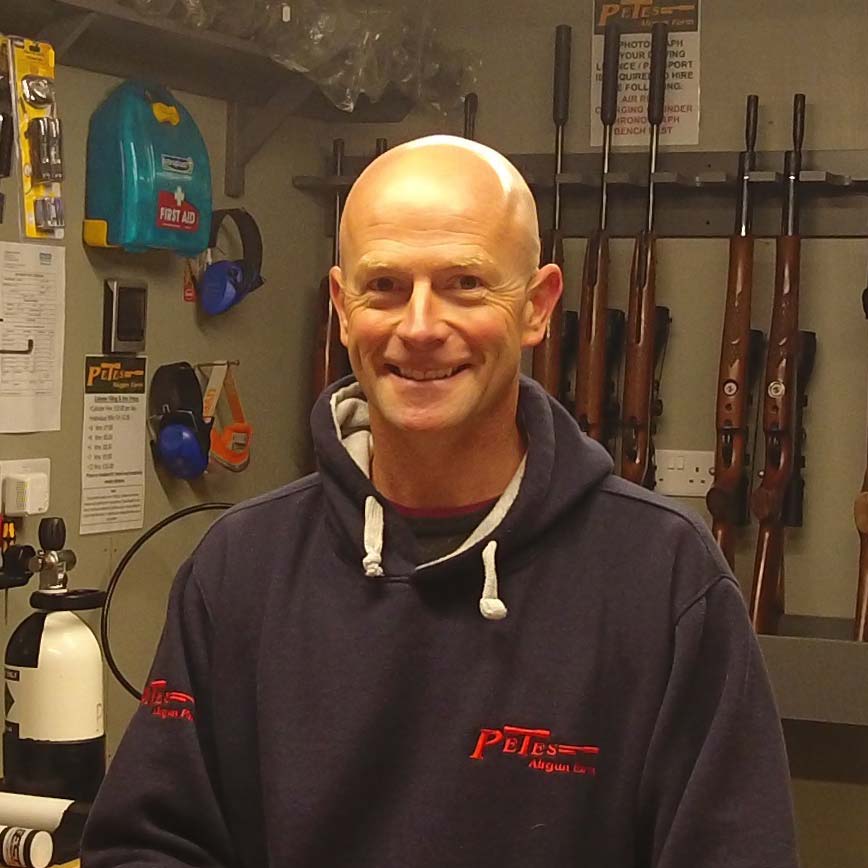 Pete
Pete (the farmer) has been shooting air rifles since he was 10 years old. He is a keen all-round shot and for a few years concentrated on shooting Olympic Skeet where he gained his England Team Cap and represented the England shooting team at international competition level.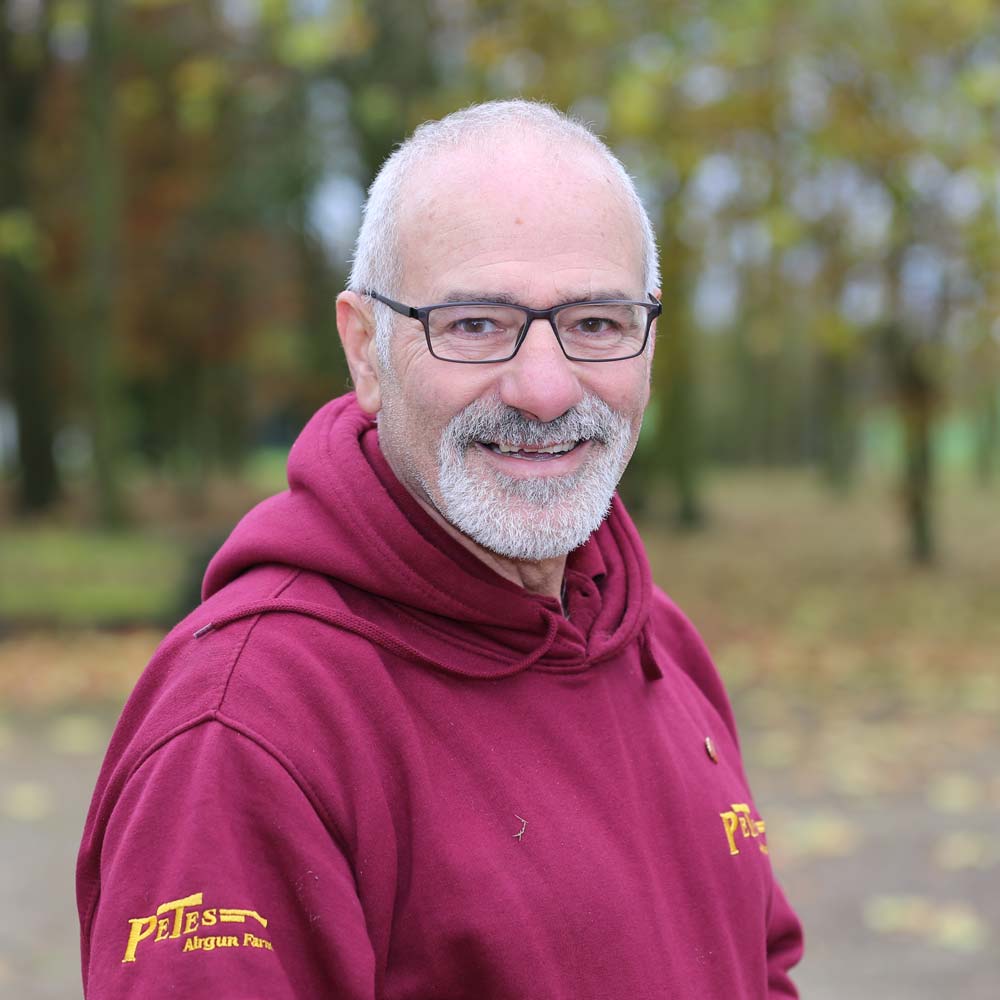 Les
Pete's father in-law, Les is a very keen member of the team. Fairly new to shooting, Les has learnt fast and now has several of his own rifles and is well suited to understanding just how tricky it can be to get your first rifle combination dialled in.
Les runs the ranges and shop and does introductions too.
Extraordinarily kind, nothing is ever too much for Les.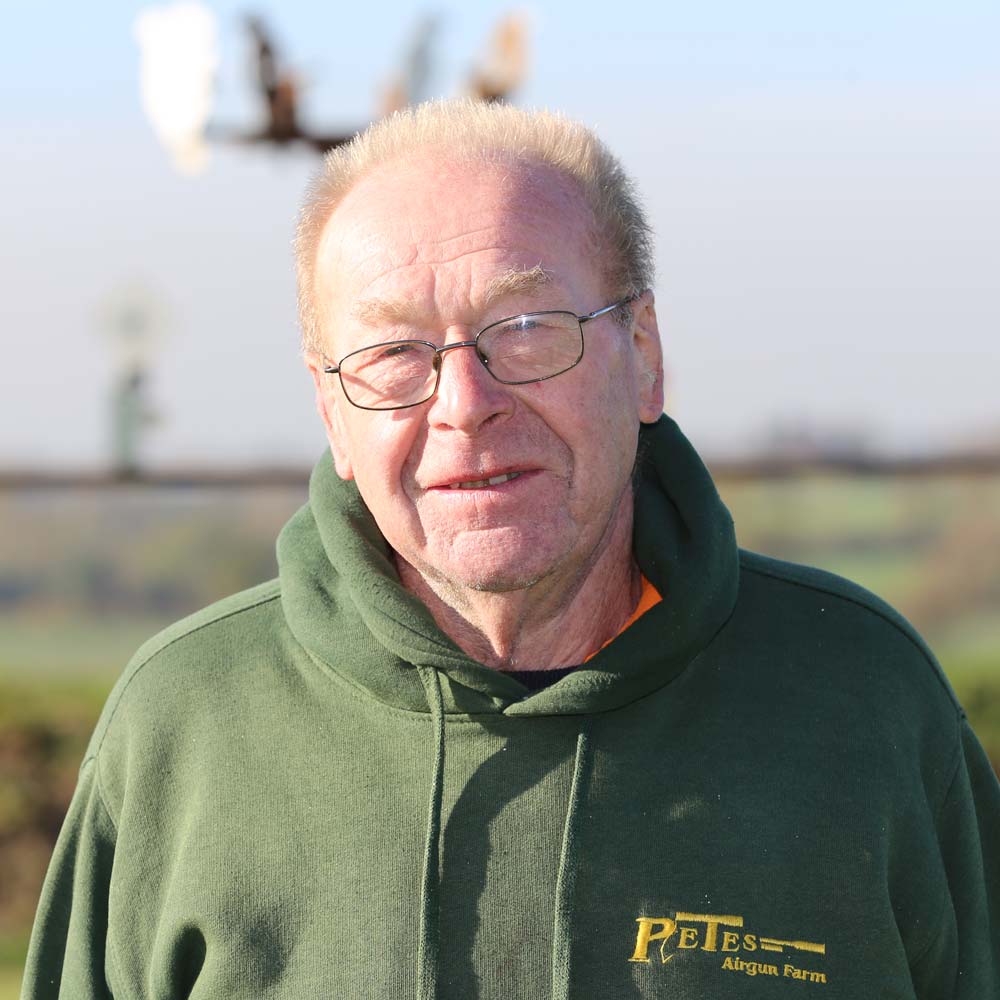 Reg
Reg is a truly remarkable character! He has just started his 57th year on the farm (that's not a misprint, he really has worked here at the farm for a staggering 57 years)
Reg is a fit and healthy octogenarian and responsible for day to day range maintenance and all ground care.
He also possesses a wealth of information on farm history and is full of local knowledge.
Reg had been at the farm a full ten years before Pete was even born. He started on the farm ploughing with horses and is still here whilst we plough with satellite controlled GPS system steered tractors.
Affectionately known as BIG Reg by the team as one of Pete's twin boys is named after him and goes by the name 'Little Reg'.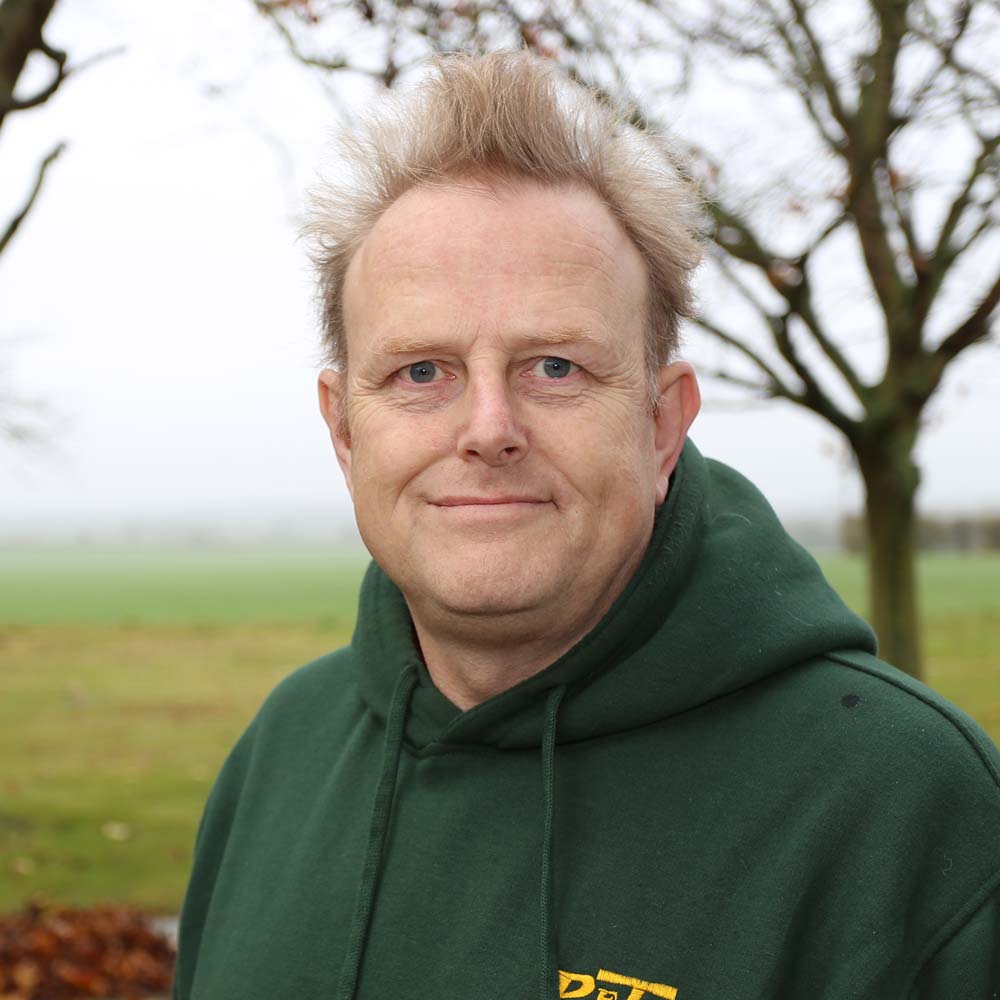 Mark Brand
Mark works in a local gunshop in Chelmsford and is regularly on hand sharing his knowledge of all things air gunning particularly with any new products on the market.
He is very good with beginners and delights in getting a complete beginner shooting competently on their very first visit to the farm.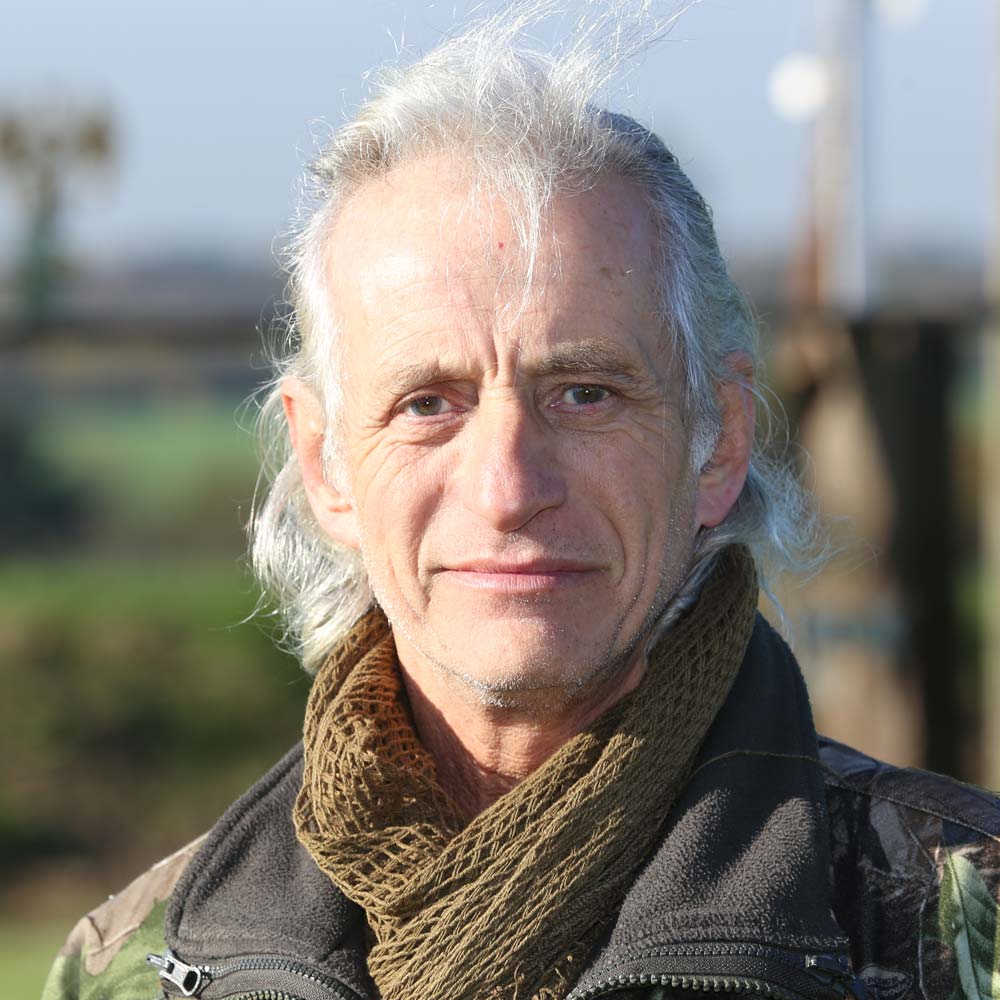 Tony Gee
Tony is our field-craft expert. He has been shooting here at the farm since we began the ranges back in 2002. Very knowledgeable with all things airguns plus night vision equipment and even makes his own custom stocks.